In the Spotlight of Indian Weddings Circuit
You can't afford to miss them on your wedding
Crisp, Sharp and In Focus
Photographer in Focus for Destination Weddings
Our clients are the fans of our candid wedding photographers and their work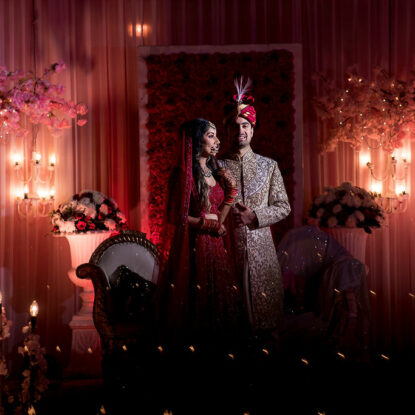 We had great fun working with Knotty Days. From the first phone call to the last deliverable, they were an amazing team to work with. They are the best candid wedding photographer. Found them on Instagram and loved their photography style. They made us feel really comfortable and assured us that they would be the perfect choice for covering our wedding. The entire team was really dedicated and arrived before time on every event which is really commendable. They were very professional and accommodating to any changes! work. Would highly recommend them for your special day!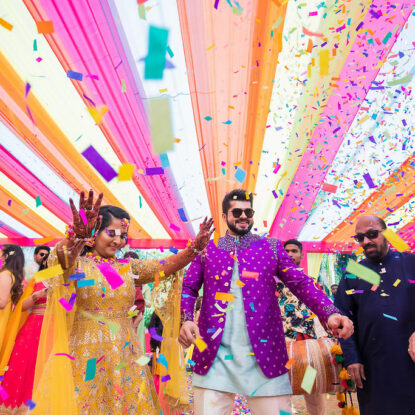 Weddings by Knotty Days are already pioneers in the field and they delivered exactly what we were expecting. The team was amazing to work with, and didn't make us feel conscious about our photoshoots and captured all the right moments of our wedding.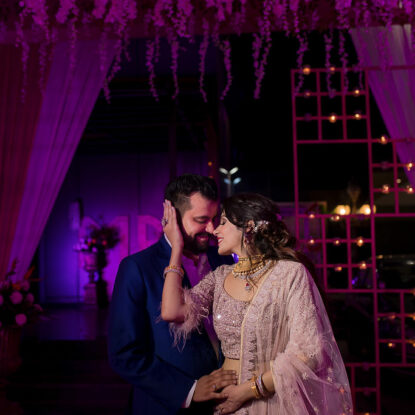 They are a team of professionals and we absolutely loved their clicks. The photos and videos have turned out to be so great and the quality is absolutely top. They were there for all the events till the end so they don't miss out on any moment. Thank you for giving us such great memories.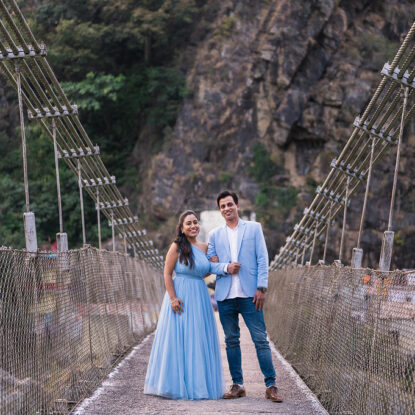 As I was coordinating my wedding from abroad, I wanted a very professional and proactive team of photographers. I am so glad that I went ahead with Knotty Days. Like all Indian weddings, there were some delays and last-minute changes but the team accommodated all the changes and how. And they braved the biggest challenge of all… photograph a bride that hates getting clicked.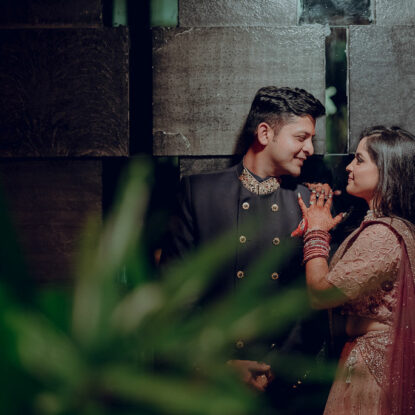 Love love love Knotty Days !! For us the photographers and the videographers were on the top most priority of our wedding and we carefully shortlisted our options for it and after the detailed research we finally chose Knotty days !!This was the far most best decision we took for our wedding. Entire team was amazingly friendly and very professional to work with .Our wedding pictures have turned out to be incredibly beautiful ,we can't thank enough of them for capturing beautiful memories our D-day and making it absolutely mesmerising..Totally recommend them if you all are looking for a great team of photographers to capture your D-day !!Kudos to the team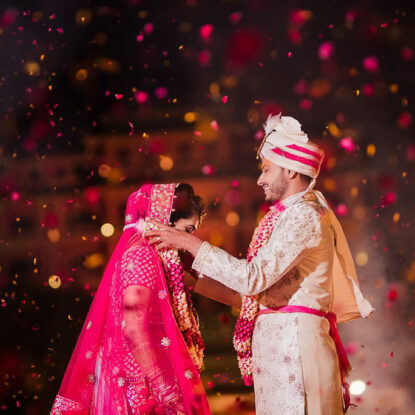 We wanted someone to capture the wedding memories that can be treasured and stays with us forever. Somebody who can enshrine our beautiful story through the lenses. They captured our wedding exactly how we had always imagined it would look in pictures! Nikhil and his team were fantastic! Couldn't have asked for better photographers to shoot our wedding. They were always present at the right time. Those who could not attend our wedding, when they look at the wedding pictures, they feel they were actually a part of the marriage. They captured not only the people but also the emotions, and that is priceless!! I am thankful to the entire team for making sure no stone was left unturned in giving me the best memories that I can now cherish for life.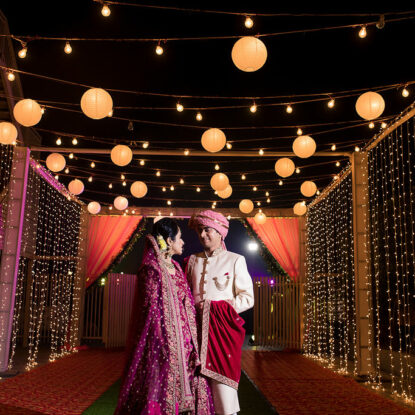 Being a bride, I know I'll definitely be missing out on things on the big day. Looking at the pictures captured by Nikhil and his team, I did not feel like I missed any moment in my wedding. The way they managed to make everything so smooth even with all the chaos around them was exceptional. They did not take just pictures, they captured memories. Every time I look at the pictures, I'm all smiling!! Thank you guys for making this possible! You all are such talented artists!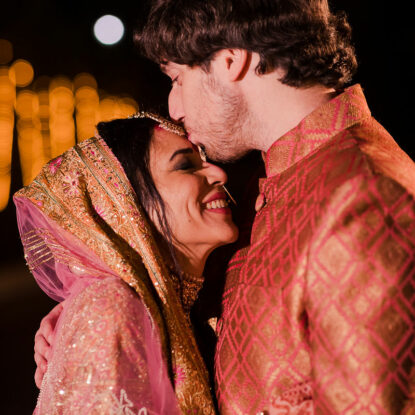 A brilliant team led by an experienced professional leader! Nikhil thanks for being so fabulous and so efficient. So refreshing and so much appreciated. This team is so professional I am not surprised that they are the winners of so many prestigious awards. Wish them the best and much more.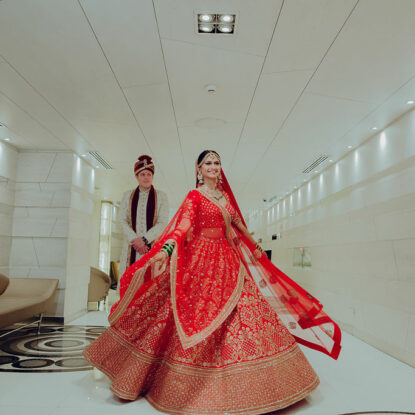 From making us laugh to capturing the most perfect moments, the entire team helped us make our special events even more amazing!! I couldn't believe how great our photos turned out and have received so many compliments about them already! I'll definitely be recommending them to everyone I know! This team is hard to beat when deciding on photographers.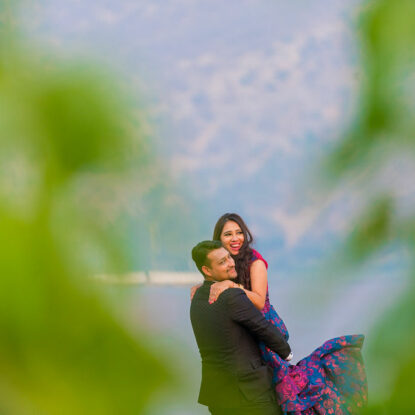 Thank you, Nikhil and his immensely talented team at Knotty Days for giving us the best memories of our life through their lenses. Be it our pre-wed shoot or traditional photography, you guys have done such good work. Our pics have become the talk of the town since the wedding. Highly recommended from our side.. Keep up the good work!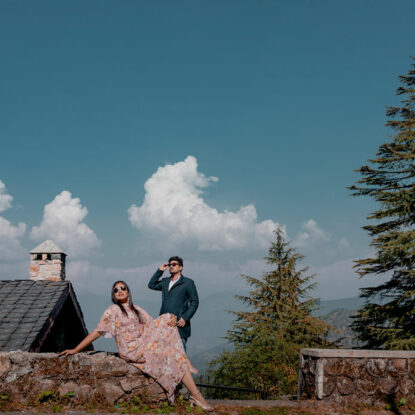 Just loved his work. Nikhil creates magic and the moments are beautifully captured. I got quite emotional when i saw our teaser video as it was such a beautifully crafted and presented journey that i couldn't hold back my tears. Nikhil is very creative and has a very pleasing persona that you feel relaxed and comfortable around him even in a nervous situation like your own wedding. I am so very happy that most precious moment of my life is so awesomely captured and preserved for ever. Thanks Knotty days. 🙂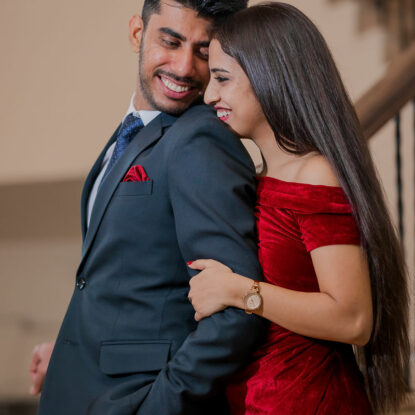 It was a tough decision to decide whom to choose for our big day since wmg makes it easy yet difficult to pick out one from such a big market. Though we heard about Nikhil from one of our friends, we still wanted to discuss it with other photographers. But the way he treated us at the first meeting, we were 99% in for him. 1% was just that our parents should also meet him before we take the final call. He didn't refuse that. Surprisingly, he himself insisted to meet them. They met, and my father was also very convinced with his Work and professionalism. He was part of all our events and did complete justice. Our Prewedding was done by Nikhil & he satisfied us to what we wanted.He gave his best and we are completely happy with it,he didn't disappoint us when we got our trailer and Prewedding coffee table book. Great job.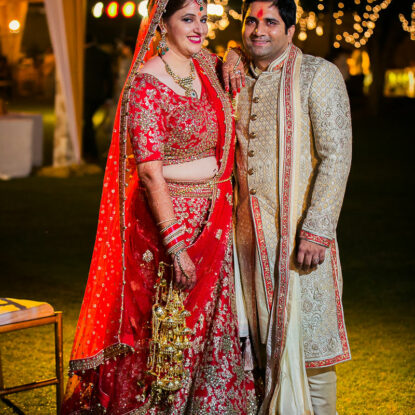 We met up with Nikhil after a friends recommendation about him. I am totally happy to say I am glad we decided to pick him as our photographer, knottydays covered our entire wedding from both the sides and it was a job well done !
He made us all pose and do things I doubt any one of us could do. Also, the best part about him is he becomes a friend to you that really does help to make the videos as you feel you talking tour buddy! Nikhil & his team's exceptional photography skills have given me and my husband memories of a lifetime to cherish and hold on to. If you want your special moment to be captured in the best possible way, then I suggest Knotty Days is the best option and for sure you should book him right away !! Thanks a lot and All the best !!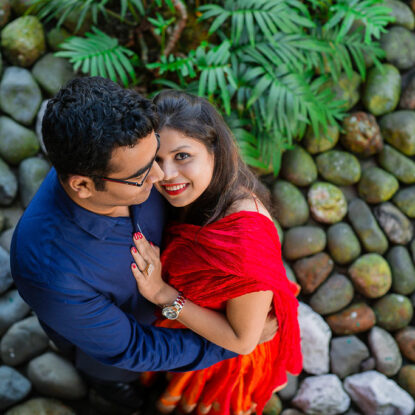 Our pre-wedding shoot was shot in Cherrapunji in Meghalaya and Nikhil flew down from Delhi to cover the same. We just had a days time and Nikhil made the most of it starting from doing a late-night shoot on the day we arrived at waking up early morning to catch the rising sun and clicked stunning shots. Saloni (my wife) and I are not camera-friendly people but Nikhil made sure we felt comfortable in front of the camera and was patient enough to make us pose. During the 3 days of our wedding, the entire team of Knotty Days did a fantastic job in covering the wedding. We have gone through the photos and videos and they have turned out fantastic. The team's passion for their work is evident from the photos and especially the energy with which Nikhil goes around doing his job is quite visible in them. It's not just photos or videos which has been captured by the team in the wedding, they have managed to capture feelings that will be cherished by my family and friends forever. Thank You Team Knotty Days for the fabulous work done and good luck with your future endeavors!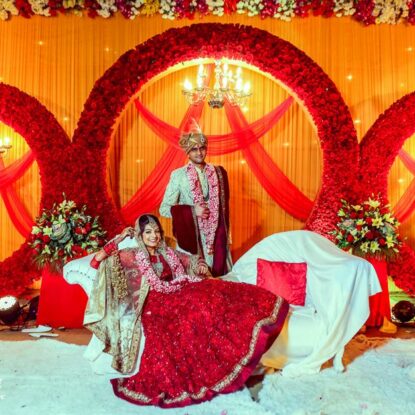 Thanks, Nikhil and team for doing a fantastic job with the photographs. The team is very creative, cooperative, and adaptive to last-minute changes and suggestions. I am so glad to have chosen them to be our wedding photographers and wedding planners. I have had nothing but compliments for all my wedding pictures. I just had an issue with videography but that was due to a miss-communication. I have to acknowledge Nikhil's politeness and his organizational skills. Everything went really smoothly. They captured our memories just perfectly!! I would highly recommend them for all your photographic and wedding planning needs.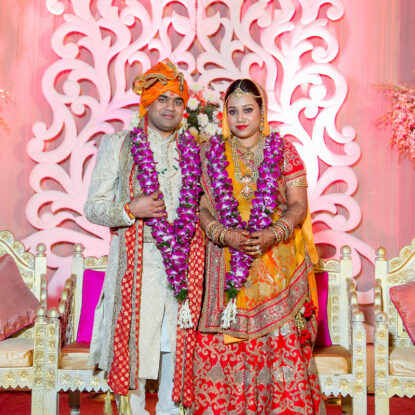 Nikhil and his entire team, Knotty days, are miraculously good. Extremely polite, always available, super organized and very friendly, they are the best to work with. All details were well planned in advance, and the execution part was beautifully taken care of. Mine was a complete hassle-free wedding, where events, decor, conveyance, every department was skilfully managed. Last but not the least, this team, created Magic with their photography which remains the only piece of remembrance throughout our lives! Thank you, Nikhil !!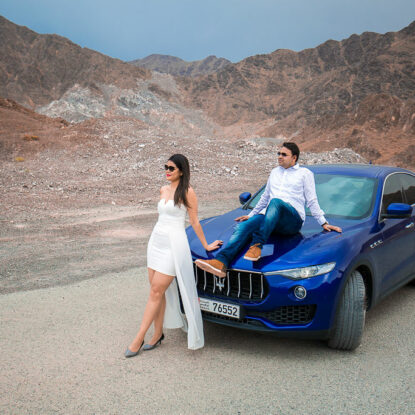 Thanks, Nikhil and your team for the wonderful job you did. Loved the pics and the moments you captured of our day. I appreciate your efforts, I am very happy and proud that we chose you . All the best for your future and keep capturing beautiful things in this world . PS: you are an awesome person to be around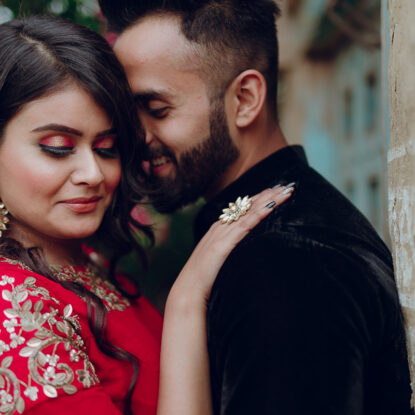 So here is my review for the most amazing photography experience. Our wedding plans were changed a lot due to covid wave, everything was very limited (Functions, decor, venue, and Timings), But still Team Knotty Days gave the best out of whatever we have got. We are very much satisfied with the results and deliverables. The team is very polite and cooperative in each and every situation. The pre-wedding shoot and Wedding teaser are one of my favorites. Special thanks to Shubham, Love, Preet and the editing team, and of course Mr. Nikhil 🙂
Yogesh x Aastha
Sonipat, NCR
I found them through another professional photography team and then on it was the best decision for my wedding to work with them. We were very satisfied with the photos and videos which were the best moments and memories captured. They have a very professional yet compassionate team who understands the glitches of weddings and works with a smile on their face all throughout. They were part of the family, who laughed with us, made us laugh and just did their job in a flawless manner. Being camera shy we both were very skeptical if we will be able to get good pictures but finally looking at the pics, we had not realized when the beautiful moments were clicked and I guess that's the beauty of their art. I'll always recommend them for their quality and affordability and the passion they have for this work. Best experience working with Nilay and Nikhil in India.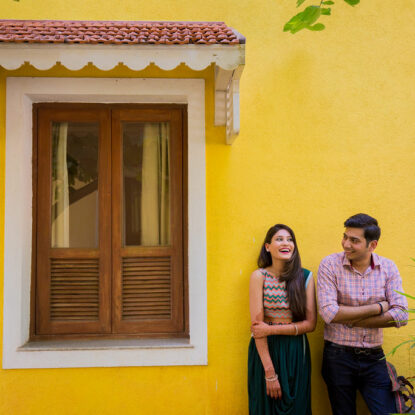 A big thankyou to Nikhil and his super talented team for capturing the most precious moments of our lives soo beautifully! Everyone has loved your work! All the pictures are absolutely impeccable…The whole team has been very cooperative and supportive. We would love to and will surely recommend knotty days to all the couples who are looking for a  great photographer. Choosing knotty days for our wedding was undoubtedly the best decision we made. It was great working with the whole team. Thumbs up to knotty days Hope to see you guys soon in the future.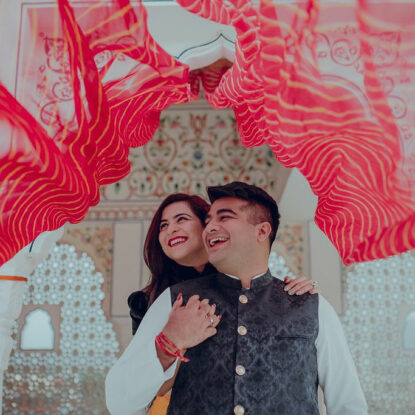 Knotty Days was one of the best investments of our wedding. Even before planning to meet different photographers, knew Nikhil can bring some distinct & gorgeous photography. You guys are incredibly professional, timely, attentive, accommodating and responsive leading up to the wedding. Nikhil & his team did bring immense effort to capture all possible on our big day.One of the biggest comments from our guests was how great Nikhil and his team were and how dedicated they were of getting the perfect shots. They also ensured that we got all the shots in but were fully present and enjoying our wedding. Once we took our couple shots we barely noticed he was there the rest of the night. Our photos are so special and we have one of kind shots to remember our perfect day for a lifetime! I highly recommend their services to everyone! You won't regret it!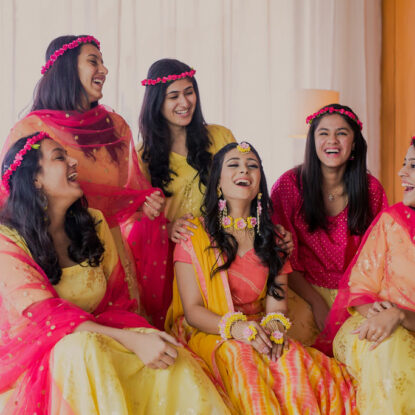 Knotty days did keep up to their name for my sister's wedding. I was the one who chose this team and hence, the review! Thankyou team for all the enjoyment during the wedding and Prewedding shoot! We wanted a small fun clip of all my sister's friends talking about her and making fun of her and remembering the college days and all. Nikhil, the man of so many thoughts! He left no page unturned and took the friends to their rooms, pool side and many other secluded places and when they got drunk, he managed to ask them questions! Overall, the team is versatile and can fit into whatever situation.! It was truly a moment to remember for my sister and she's thanked me a million times for my decision!